Beginning Saturday, Apr 30, 2022, Loutit District Library will be extending its Saturday hours of operation until 6 PM The library continues to offer the popular 
curbside service
 for those who wish to have materials brought to their vehicles. Additionally, our 
holds lockers
 are available in the library parking garage for the pick up of materials after hours.  The library's new hours of operation are:
Monday
10 AM to 8 PM
Tuesday
10 AM to 8 PM
10 AM to 6 PM
Thursday
10 AM to 6 PM
Friday
10 AM to 6 PM
Saturday
10 AM to 6 PM
Sunday
Closed
Older kids will want to check out the brand new Kids Activity Area while visiting!  Find board games, card games, LEGO bricks, and puzzles to use in a sunny spot in the back of the youth area near the nonfiction books!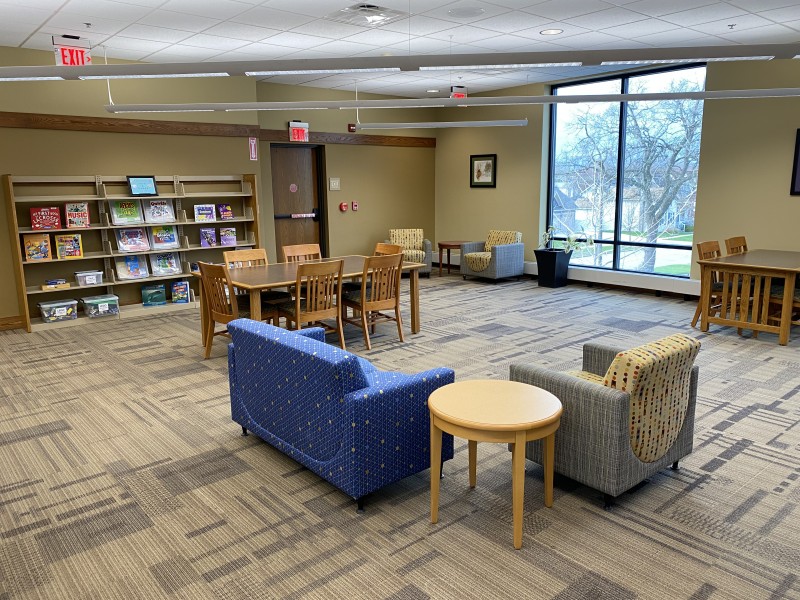 The Early Literacy Family Play Area is also coming back. Head to the library to check out a picture book and stay for some play. Kids can play with the toy kitchen, use the light table to experiment with colors, put on a puppet show, or build on the Duplo table. Both spaces will have rotating toys/activities. Visit the library to see what is available to play with. Loutit received new toys and furniture for this space in January 2020 thanks to a generous grant from the Youth Fund of the Grand Haven Area Community Foundation. Over the past few months, the toys were available by appointment with the popular Loutit Play Cafe program. We are excited to once again have them available for everyone at all times. Stay tuned for announcements about the 2022 summer reading program including an incredible lineup of events and prizes.