Local History & Genealogy
Loutit District Library is committed to preserving the unique history of the Tri-Cities, which includes Grand Haven, Spring Lake, Ferrysburg, and surrounding areas.
Local History Experts
OPEN HOURS:
MON, WED, FRI  10:00 am to 5:00 pm
TUE 2:00 pm to 7:00 pm
We have a large collection of materials for your local history/genealogy research and computer stations with multiple databases to explore. Ottawa County is rich with Dutch heritage! Our staff is familiar with the peculiarities of Dutch genealogy and can help with your research. We look forward to helping you find those missing links in your family tree. "A-HA" moments are our specialty! For staff assistance, call 616-850-6925.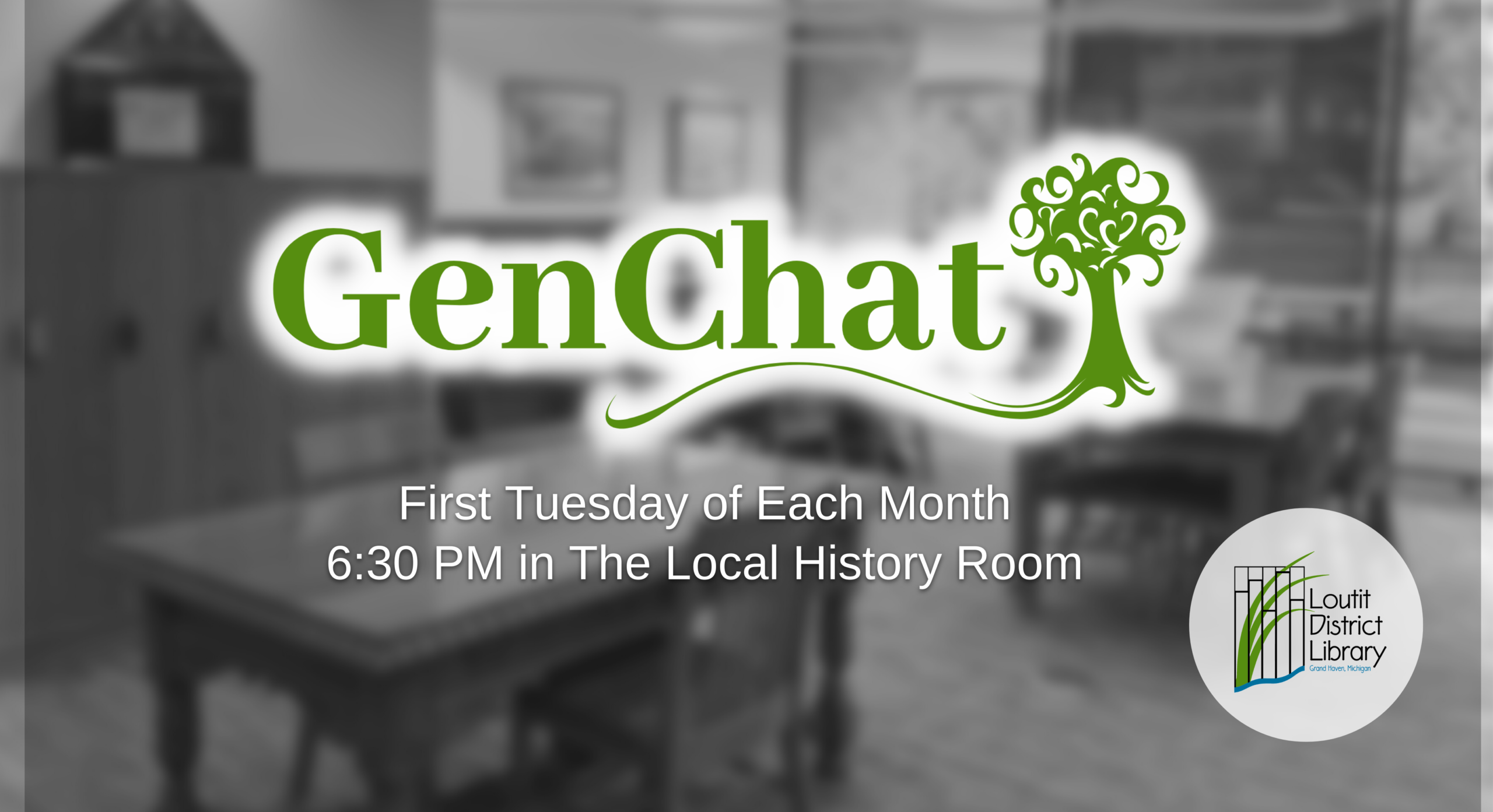 New to Genealogy? Been at it awhile? Need help? Have something to share? Join Jeanette Weiden and other local family historians to discuss all things genealogy.
First Tuesday of every month 6:30 – 7:30 pm.
If you would like to join virtually, email jweiden@loutitlibrary.org for the Zoom meeting link.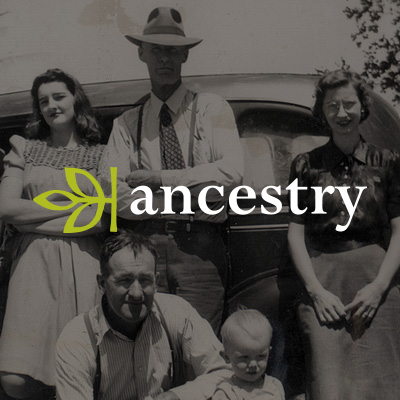 Ancestry
Discover your story in the world's largest online resource for your family history and historical records.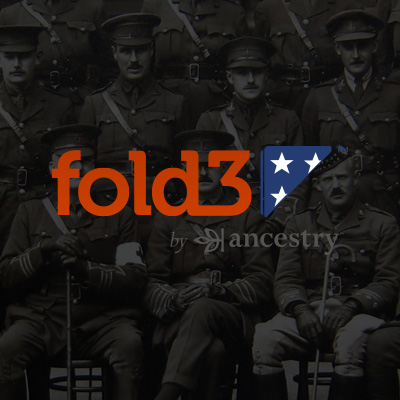 Fold3
Fold3 provides convenient access to US military records, including the stories, photos, and personal documents of the men and women who served.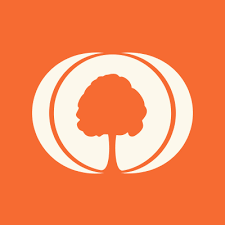 MyHeritage
MyHeritage provides access to a library of historical records and an internationally diverse collection of family trees.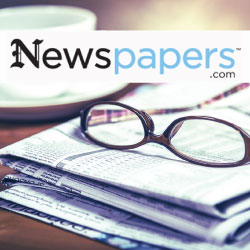 Newspapers.com
Search for obituaries, marriage announcements, birth announcements, social pages, local sports action, advertisements, news articles, and more in the largest online newspaper archive.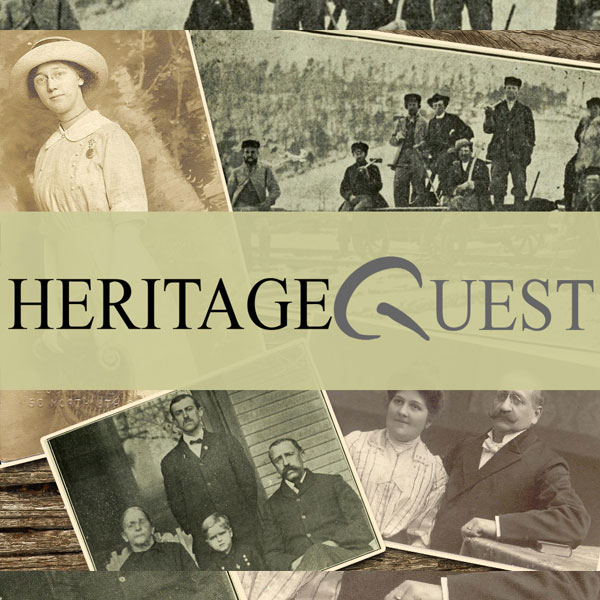 HeritageQuest
Search city directories, census map guides, US Indian census rolls, mortality schedules, agricultural and industrial schedules, and US Freedman's Bank Records, 1861-1875.
Digital Archives
When you visit the Local History and Genealogy Department, you'll find a wealth of materials. We're working hard to digitize many of these materials to make them available from our website. Please be patient while we work to bring them to you.
Archival Search
Click here to access the Loutit District Library Local History and Genealogy Archives.
Here you'll find rare photographs, manuscripts, correspondence, and historical documents.
Oral Histories
Listen to audio interviews and download transcripts from prominent members of the community.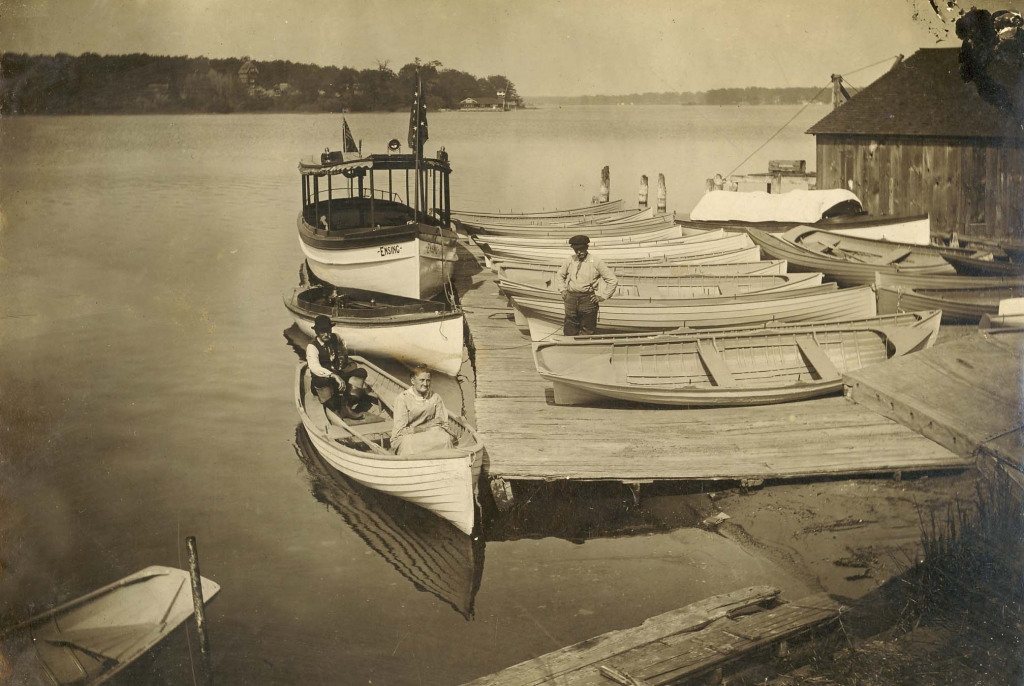 In-House Research Queries
Our staff will provide friendly guidance in your research, but we are not able do your research for you. If you're just getting started in genealogy, we recommend that you visit the Information Desk in the Adult Wing. The staff there can locate books for you to check out and read to become familiar with doing genealogy.
Many of the materials in the Local History and Genealogy Department are rare and fragile. Visitors are asked to check their bags, purses, and jackets at the door and store them in a locker. Pencil (no pens, please), paper, and your research materials are allowed in the Department.
Remote Research Queries
We are always happy to assist you with your research! We encourage you to visit us but realize a special trip to Grand Haven may not be possible. We can email, mail, or fax information to you, but if your research requires excessive staff time and postage, we will charge a small fee. Payment must be received before the information requested can be sent to you. Please be mindful that we need to give priority to patrons who walk in the door. We'll handle your request as quickly as possible. Thank you for your patience! Call or email Jeanette Weiden at 616.850.6925 or jweiden@loutitlibrary.org.
Schedule a 1-on-1 Appointment
Recieve personalized guidance with LDL's Genealogy 1-on-1 appointments! Our staff will empower you to interpret your DNA results, research your ancestry and house history, or kickstart your genealogy journey. Discover the past through expert support on leveraging free library resources for an enriching genealogical adventure.
Please fill out the form below to submit your appointment request, and our staff will reach out to you to schedule!